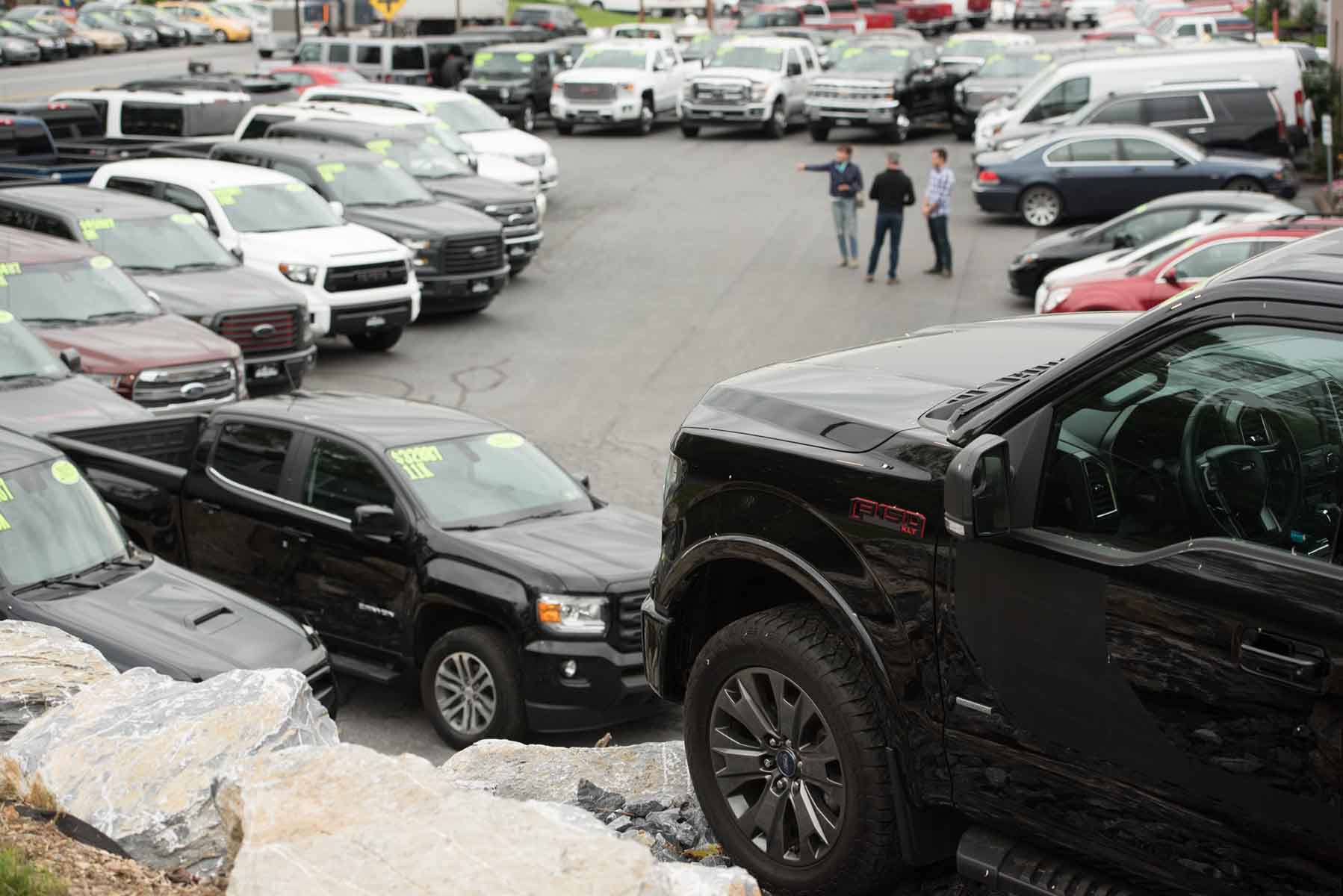 Family Owned & Operated
We are located in Lancaster County, Pennsylvania. Mark Martin Motors is family owned and operated which means we treat everyone like we want to be treated: as family.
Because of that, you can rest assured that there are no sales gimmicks, and our team believes that personal integrity is more important than the number of cars we sell.
Mark Martin has sold over 100,000 vehicles, and you can trust the quality of our vehicles because they each have undergone a Certified 106-Point Inspection before being listed for sale. Check out what others have to say about their experience here, or come visit yourself!
CARS VS. MILK
Buying a car should be like buying milk. When you stop on your way home from work to grab the dairy staple, you never haggle with the grocery store over the price. You never wonder if the milk you're buying is valued at the price you're paying. You never wonder if the milk in the container is spoiled without your knowing it. These are the basic components of a trusting relationship with your local grocer.
Now, imagine if car buying were the same. No haggling over price; the price is fair. No worries about shoddy hold-over maintenance tricks; the car is mechanically sound. No hidden fees, no secret accident history. Enter, Mark Martin Motors in Ephrata, PA.
To really understand what sets Mark Martin Motors apart in a market flooded with options for buyers, you need to know a bit of Mark's story.
Mark's Dad started an auto wholesaling company when Mark was just a boy. As he grew up in the business, he noticed something. "Car buyers weren't having much fun. Generally speaking, people weren't excited about the prospect of buying a car. People were tired of games and gimmicks." reveals Mark.
When his oldest son told Mark of his desire to enter into the auto industry, Mark suggested that together, as a family, they build a retail brand with a legacy of customer service and loyalty. "I wanted to bring all of my experience to the process of actually serving customers by treating them the way I would want to be treated.", Mark says.
Mark feels that both the sales staff and the customer should be thoroughly enjoying themselves. "We want customers to be excited about their new purchase and not feel manipulated." he says with enthusiasm.
The difference between Mark Martin Motors and other dealerships isn't the sales model, its the motive. Their goal is to serve their customers by giving them a low mileage pre-owned vehicle that has gone through a 106 Point Certified Checklist. This is a quality and safety inspection for all makes and models that is applied to every single vehicle on the lot.
One conversation with Mark and you'll quickly realize his passion. He likes to say, "We don't sell cars, we serve people." This phrase captures the commitment to total transparency. At Mark Martin Motors, you're going to be taken through a buying experience that has no dark corners or loopholes.
If there is one thing Mark Martin Motors wants you to know its this: "Confidence and trust when buying a car, make it as easy as buying milk!"
YOUR EXPERIENCE AWAITS
We offer our vehicles at a low, no haggle price.
At a typical dealership you have to haggle and negotiate and you leave never knowing if you got the best deal possible. We simply price
our vehicles
as low as we can from the very beginning so you don't have to wonder if you could have gotten a better deal!
Hours
Monday

9am- 7pm

Tuesday

9am-5pm

Wednesday

9am- 5pm

Thursday

9am- 7pm

Friday

9am-2pm

Saturday

9am-2pm

Sunday

Closed
Directions
Get Directions